WEBSITE BREAKDOWN
IDK YOU TELL ME


---
---
CHAT
BILLY EICHNER CHATGPT
Ask celebrity Billy Eichner any question you want. Responses will be generated back to users in Billy's comical and straightforward manner.
Adjust system preferences, such as response tone, to get personalized answers.

Preview example prompts and identify the capabilities the chat withholds .
Unveil resources to external sites for more guidance and help.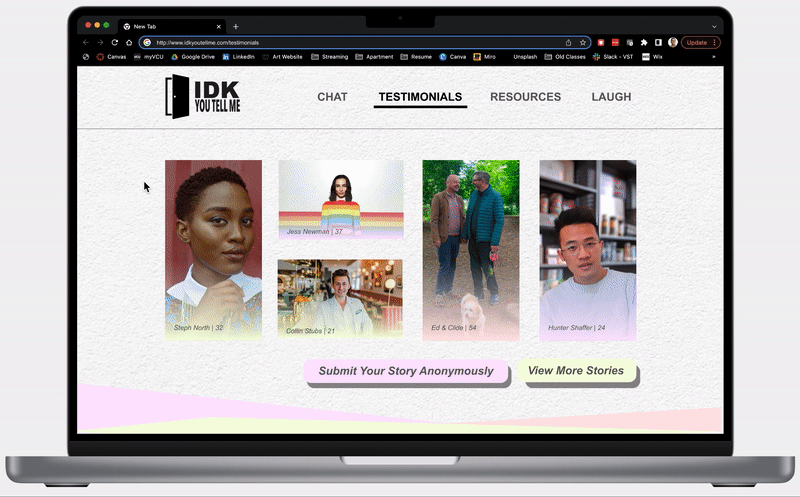 TESTIMONIALS
SHARED STORIES
You are not alone. View our gallery of stories featuring those going through similar struggles and be enlightened by stories of those who have come to peace with their sexuality.
Providing a wide range of personal testimonies across different demographics and stages in their journey of life.
Choose to submit your own story anonymously. Others will be able to engage and support you in your own journey.
LAUGH
A GOOD OLE GIGGLE NEVER HURTS
Sometimes a belly laugh is all you need. Scroll through relatable stand-up comedy shows from Billy Eichner and friends.
Presents the opportunity for those who are sexually confused to see the LGBTQ+ in a new light.

Who says comedy can't be educating in the process? Most the time comics share stories about life experiences.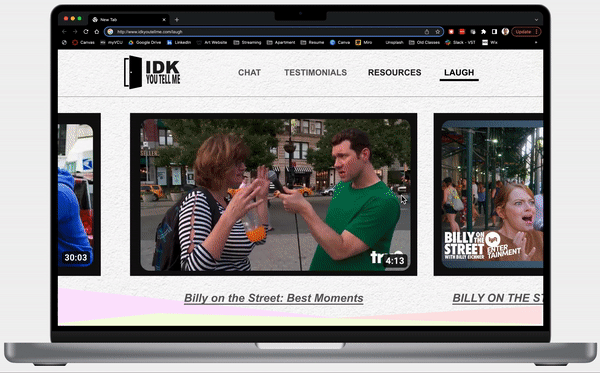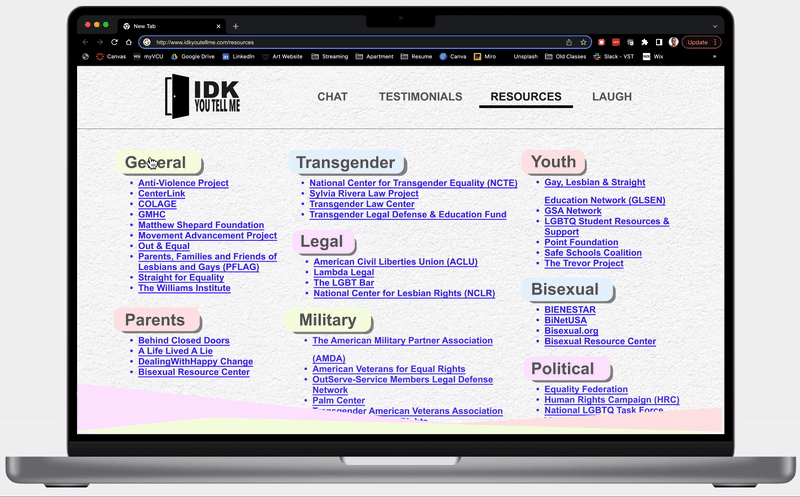 RESOURCES
ALTERNATIVE GUIDANCE
Find alternative resources to help answer the questions you have in mind and be guided to supportive online communities.
Finding a place to start can be hard. So here is a bunch of resources to help answer those lingering questions.

IDK You Tell Me is not just for those curious about their sexuality, but also for parents trying to understand their children.